The team at The Law Offices of Ralph L. Sapia: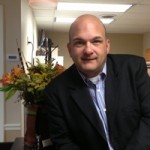 Ralph Sapia
Attorney at Law
Ralph Sapia, owner and principal, is a seasoned and highly respected attorney who brings years of professional experience to the law firm.  He is also a businessman, a teacher, and most importantly a thoughtful and caring human being.  "Ninety-Nine percent of the time, I get called because there is a crisis. My job is to treat the legal issue while being aware there is a person attached to it." This awareness is exhibited in all his areas of practice.
Ralph's business savvy allows him to represent clients in shareholders/members disputes, breach of contract and collection matters. Ralph brings his no nonsense approach to family law matters, where he guides his clients to focus on resolving disputes over alimony, property distribution and child custody in a swift and economic manner. He has the innate ability to meet his client's objectives while creating realistic expectations.  He does so by conveying complex concepts in ways a non-lawyer can understand. Ralph has successfully argued real estate and family law matters in the court of special appeals demonstrating his strong litigation skills.
A graduate of the Cardinal Gibbons High School, Ralph grew up between Baltimore and Ocean City, MD.  During his 20's he ran the family business. In order to secure his teaching certificate, he commuted from Ocean City to Baltimore.  He moved when he became a highschool teacher in Baltimore County. He taught senior level social studies and history.  During his number of years with the school system, Ralph co-wrote and piloted the Advance Placement Economics Curriculum. While teaching full-time he pursued his law degree at night and completed the program in three years.
Ralph continues his teaching as an instructor with the Shemer Bar Review and on weekends when he's not in a courtroom, Ralph can be found on high school football fields throughout Baltimore City and Baltimore County as a football official. He is married and is a proud father of his twin step-children.
Areas of Practice: Family Law, Business Law, Personal Injury
Professional Associations: United States District Court for the District of Maryland, Maryland State Bar Association, Baltimore City Bar Association, Baltimore County Bar Association, Family Law, Maryland League of Football Officials
Education: University of Baltimore School of Law, J.D., 2002
College of Notre Dame, Certification in Secondary Education, 1995
University of Maryland Baltimore County, BA Political Science, 1989
Ralph can be reached at ralph@sapialaw.com or 410-828-8900 x123.